There is a vast and broad-array of legal needs that any business can face. For example, in the realm of asset recovery and collections, it can take weeks, months or years of work to track down a debtor who owes your company money. Therefore, when the debtor turns around and declares bankruptcy the business owner is often extremely upset. Now, the company has lost money not only for the goods or services, but also have incurred additional costs through collection efforts. This uncertainty may disrupt the normal course of business as the company, suppliers, or customers are left to clean-up the mess left by the debtor.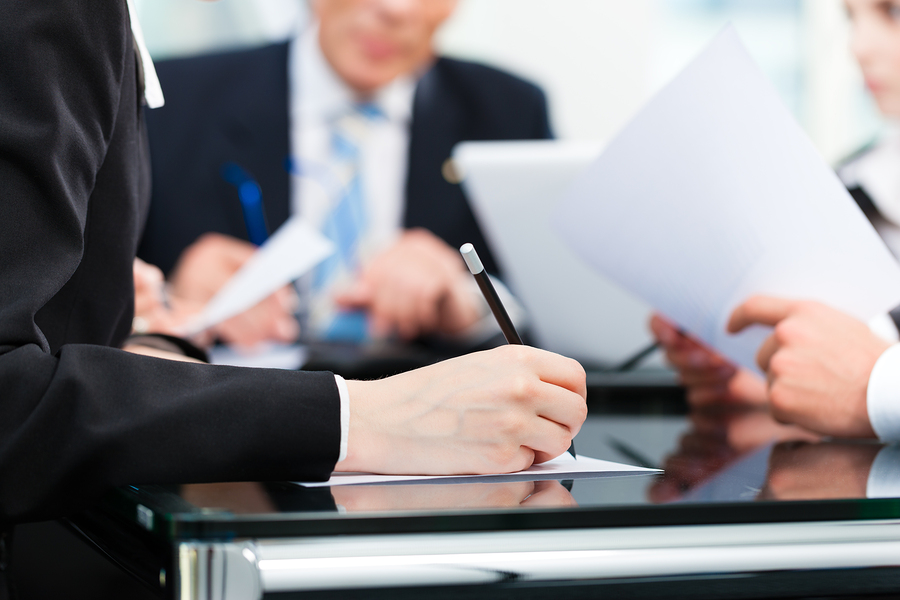 No company would ask to enter into a situation like this, and the attorneys of the Jayson Law group can work to prevent it from occurring. However if you do find yourself in a situation similar to this, our professional and experienced legal team can protect your business' rights and interests. We can work with companies or all sizes including large corporate clients, emerging start-ups and small to mid-sized established businesses. We are also experienced in representing corporate creditors.
Providing Professional and Experienced Legal Representation
The still poor economic conditions is still affecting many businesses throughout New Jersey and the nation. With this in mind, we have refined our processes and practices to ensure that we control legal or litigation expenses. We always strive to provide our clients value for their money by offering competitive rates and fee structures. If you come to work with our business attorneys you can expect:
Experience – When you work with a Jayson Law Group attorney, you will work with an experienced attorney. Our principle attorney has experience in litigating business tax issues, in securities fraud and in other business-related areas.
Responsiveness – The complain about lawyers and law firms is often that they do not communicate adequately. At the Jayson Law Group, we stay in close contact with our clients. We ensure that we are taking the proper steps to achieve your goals prior to taking action. Then, we inform you of any results or material changes promptly and clearly.
Professionalism – Corporations and companies must always be mindful of their image and how actions can be presented to the public. Our attorneys aggressively pursue your goals. But we do so in a manner that respects civility. For debt collection matters, we adhere to all controlling federal and state law.
Our business attorneys can handle transactional matters and simple and complex business litigation. Our goal is to provide cost-conscious legal representation for companies and corporations doing business in the state of New Jersey.
Our Springfield Business Attorneys Handle a Broad-Array of Corporate and Litigation Matters
The Jayson Law Group's responsive and experienced attorneys can handle a number of disparate areas of business law. While this does not represent the full extent of our practice, our legal services include:
Business litigation – Most businesses attempt to settle disputes before it morphs into litigation because litigating a matter can be extremely costly, time consuming and disrupt normal operations. We attempt to settle matters to the satisfaction of our clients. If settlement cannot be reached, we can litigate to protect your business interests.
Creditor's rights – When businesses provide a good or a service on credit, the transaction is an expression of good faith and trust. Sometimes those who borrow fail to live up to their obligations, however. In instances like these we can work to recover the assets you are entitled to. Furthermore, we adhere to all federal regulations, like the FDCPA and FCRA, and state laws, like New Jersey's Consumer Fraud Act.
Business formation and dissolution – forming or winding-down a business can require a number of filings and other considerations. When forming a business, one should be sure that the corporate structure adequately protects your personal assets.
Sale of a Business – Selling a business can be more complex than many business owners initially imagine. Responsibility for business debts must be accounted for and assets must be transferred properly.
Business contracts – Thoroughly considered contracts are less likely to result in costly disputes or litigation.
Regardless of your business law concern, our attorneys strive to handle it professionally and strategically so that we can achieve the result that you desire. For your confidential consultation, call us at 908-258-0621 or contact us online.