Whether you are a tenant, a landlord, or a property management company you are likely to have questions about your rights and obligations under New Jersey landlord-tenant law.  As a tenant-friendly state, New Jersey landlords must operate with care in all actions they take or they may find themselves the target of a lawsuit or a counterclaim.  While NJSA 2A:18-53 lists the reasons a tenant may be evicted, NJSA 2A:18-54 describes the types of notice that must be provided. Landlords must remain wary though because even after a lawful eviction, the tenant can still move to vacate.  However while tenants are empowered with certain rights under New Jersey law, they are also must adhere to certain standards or face eviction and further action for damages.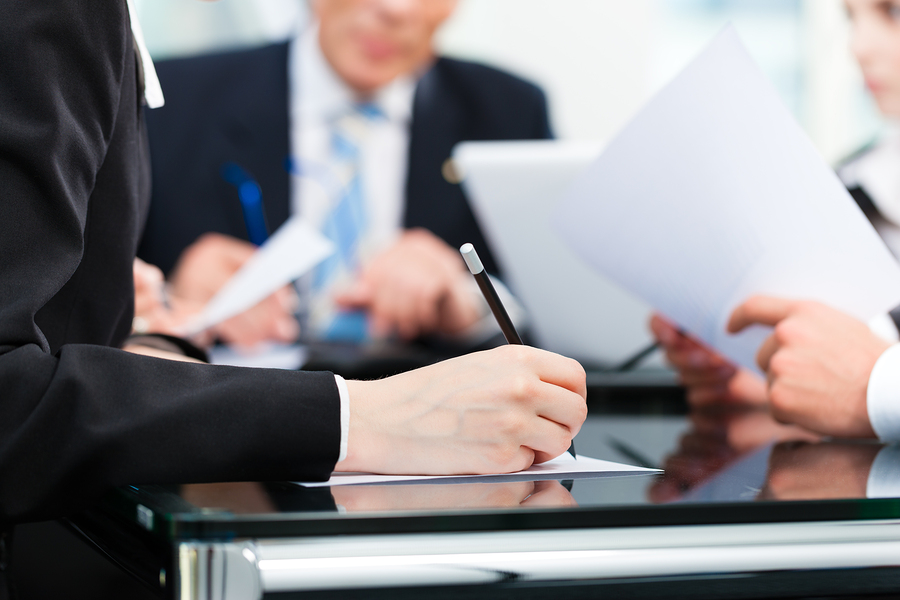 The Jayson Law Group, LCC is committed to providing careful contractual guidance and experienced advocacy for both tenants and landlords.  A clear and thorough lease agreement that both parties fully understand can often minimize disagreements preemptively.  Furthermore, the lease agreement can establish the character and rules of the relationship at the outset.  The tenant will fully understand the consequences should it fail to pay the rent, habitually pay the rent late, or violate express or implied terms of the lease agreement.  Similarly, the landlord will be put on notice of the potential consequences of failing to make promised repairs, improperly withholding a security deposit, or otherwise deny quiet enjoyment to the property.
Commercial Lease Guidance in New Jersey
The lawyers of the Jayson Law Group are experienced in business law and transactions.  This experience allows us to direct our attention to the essential elements of the contract and provide clear and concise explanations and interpretations. We can address the points that are important to you while clarifying and resolving many unclear elements that may lead to future conflict.  If we draft or review your commercial lease, we carefully consider issues including:
Lease option
Rent increase or rent adjustment
Term of lease (long-term vs. short-term) considerations
Arbitration or mediation clauses
Land use or zoning compliance
Maintenance of common areas
Right of first refusal
Permits and licensing requirements
Compliance with laws provisions
Assignment
Subletting
Use clause
We recognize that every business situation is unique with its own opportunities and challenges. Therefore, we fully analyze each situation's composition prior to working to provide a thoroughly considered lease agreement.
Our Lawyers Handle Lease Agreement Disputes for Residential Landlords and Tenants
While landlords can recover attorney's fees from tenants he or she pursues as successful legal action against, the residential lease agreement must contain the following language in a bold font no smaller than 14 point:
 "IF THE TENANT IS SUCCESSFUL IN ANY ACTION OR SUMMARY PROCEEDING ARISING OUT OF THIS LEASE, THE TENANT SHALL RECOVER ATTORNEYS FEES OR EXPENSES OR BOTH FROM THE LANDLORD TO THE SAME EXTENT THE LANDLORD IS ENTITLED TO RECOVER ATTORNEYS FEES OR EXPENSES, OR BOTH AS PROVIDED IN THIS LEASE." 
As the required legal language makes clear, a residential landlord in New Jersey must be judicious in his or her property management since such clauses can act as a double-edged sword.  For residential lease agreements executed on or following February 1, 2014, language that permits a landlord to recover fees and expenses is considered an implied covenant.  It will be applied for the tenant, or the tenant's attorney, who successfully pursues a cause of action against the landlord for a failure to perform acts required by agreement or law.  The provision will likewise be applied for a successful defense of an action brought by the landlord.
Lease Agreement Attorneys Serving Union, Newark, New Jersey and Beyond
The Jayson Law Group provides experienced lease agreement guidance for those in Union, Hillside, Newark, Irvington, Springfield and throughout northern New Jersey.  If you are drafting a residential or commercial lease agreement or are seeking review of a contract, we can help. For a confidential consultation, call 908-258-0621 or contact us online.