If you are billing clients, sooner or later you are bound to encounter a situation where the other party fails to satisfy its obligation to remunerate your company for the goods or services it provided.  Many if not most companies will attempt to track down the nonpaying individual or business to see if they can secure a payment.  However, debtors have been known to avoid entities to whom they owe money, to or take other actions to avoid their lawful debts.  This means that additional measures to secure remuneration sometimes become necessary.
This represents just one commercial scenario where the attorneys of Jayson Law Group could represent and protect your business. The New Jersey business lawyers of the Jayson Law Group, LLC, serve businesses in Newark, Union, Elizabeth, and throughout the state of New Jersey. When you work with us, you will work with an experienced legal team who will advocate for your business aggressively and professionally.  We are committed to helping our clients succeed, and always attempt to seek the legal strategy most likely to achieve your goals.
What Can You Expect From Our Law Firm?
We understand that many businesses are struggling with the economic climate.  The Jayson Law Group strives to provide cost-conscious legal services by providing various options for rates and fee structures.  When you work with the Jayson Law Group, you can expect:
Experienced guidance.  When you work with the Jayson Law Group, you will work with an attorney who is experienced in New Jersey business law.  Our principle attorney is experienced in business tax issues, securities fraud and other complex business litigation matters.  All of our attorneys have a broad base of knowledge and can assist you with your business needs.
Responsiveness.  All too often we hear of companies and corporations that are dissatisfied with their counsel due to a lack of communication and responsiveness.  We never want you to have to chase us down.  When you work with our attorneys, you can expect us to be accessible and responsive to your inquiries.  Furthermore, when there is a material change in your case, we will reach out to you promptly.
Professionalism.  While we aggressively seek positive results for our clients, we always do so in a manner that is suitable for the circumstances and goals at hand.  We understand that a one-size-fits-all approach is rarely appropriate, and develop an individualized legal strategy for each new issue.
Our business attorneys can handle a broad array of corporate planning, transactional matters, and business litigation. We provide cost-conscious legal services and representation for companies and businesses in New Jersey.
Attorneys Handle Entity Formation and Dissolution
There are a number of considerations that must be accounted for when forming or dissolving a business.  For formation matters, an operating agreement must be drafted and an appropriate corporate structure must be selected, whether it be an S-Corporation, a limited liability company (LLC), a partnership, or another form of business.
When voluntarily dissolving a business entity, the process must be handled properly, or you may not achieve the results you expected.  The first step in properly dissolving a company typically begins with an examination of the operating agreement to determine the appropriate dissolution procedures.  Alternatively, the LLC Act in New Jersey may provide alternate or additional means to dissolve the entity.  Key tasks can include:
Transferring the entity's property.
Settling and closing the entity's activities.
Settling disputes.
Discharging entity debts and obligations.
The foregoing is not a comprehensive list of the things a business owner must do to dissolve his or her company, but they provide a representative sample of the types of tasks that must be completed.
Attorneys Provide Representation in Corporate Governance Disputes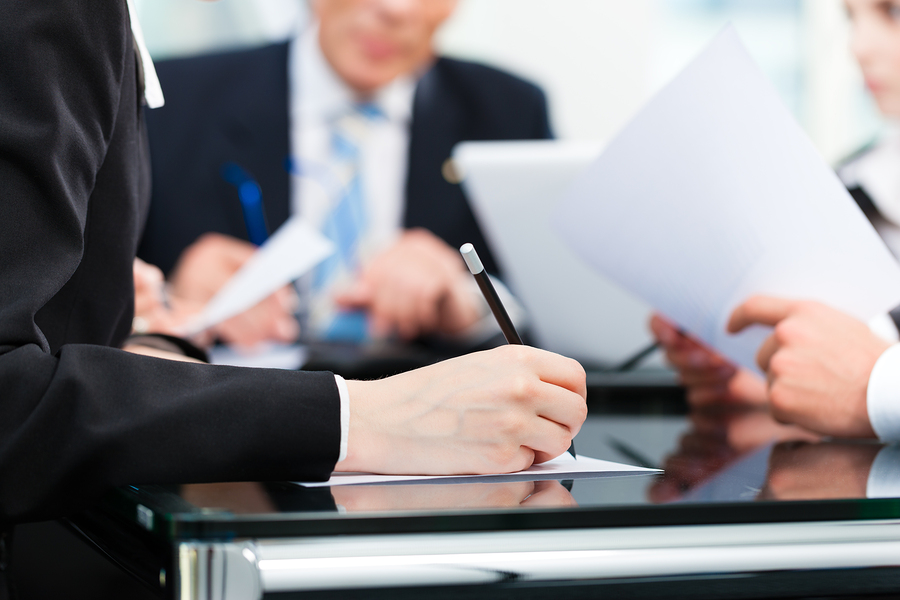 Taking proactive measures and implementing certain protocols regarding your corporate governance can stave off a costly shareholder suit.  In the worst case scenario, your organization will have at least performed the due diligence that is necessary at an early stage.  If your shareholders have already filed a shareholder derivative lawsuit, we can work to defend the actions of your corporate board through the business judgment rule and other means.  Additionally, our business attorneys can draft or review your company's operating agreement and other documents for potential pain points among shareholders.
Lawyers Aggressively Enforce Creditors' Rights
While clients want to see results in collection matters, diving headlong into a matter can have negative consequences if the process isn't handled carefully and strategically.  Consumer debt collections are governed by the federal Fair Debt Collection Practices Act (FDCPA).  As a result, improper actions such as harassing the debtor, providing misrepresentations regarding the debt's character or nature, or inappropriate third-party disclosures in the collection process can not only harm your claim to the debt, but it can also open the door to liability for damages.
Violations of the FDCPA can include fines, restitution, attorneys' fees, and more.  Our attorneys are mindful of these important considerations, and adhere to all federal and state requirements, such as New Jersey's Consumer Fraud Act, in our pursuit of your best interests.
For commercial collection matters, our attorneys assess each situation on its merits and pursue a legal strategy that is appropriate for the current business relationship.
Contract Drafting and Execution
There are many essential aspects to forming a legally binding and enforceable contract.  To start, the basic elements of offer, acceptance. and consideration must be satisfied.  While offer and acceptance seem to be self-evident, there are often disputes regarding each.  Parties may dispute whether a statement was an offer, or merely an advertisement or invitation to offer.
As for acceptance, the Uniform Commercial Code (UCC) does not require an unequivocal and absolute acceptance of the terms previously proffered as the common law would.  In transactions involving goods, we can handle disputes regarding the UCC.  We can also negotiate contractual disputes while advocating for your company's interests.
Attorneys Handle Real Estate Transactions and Zoning Regulations in New Jersey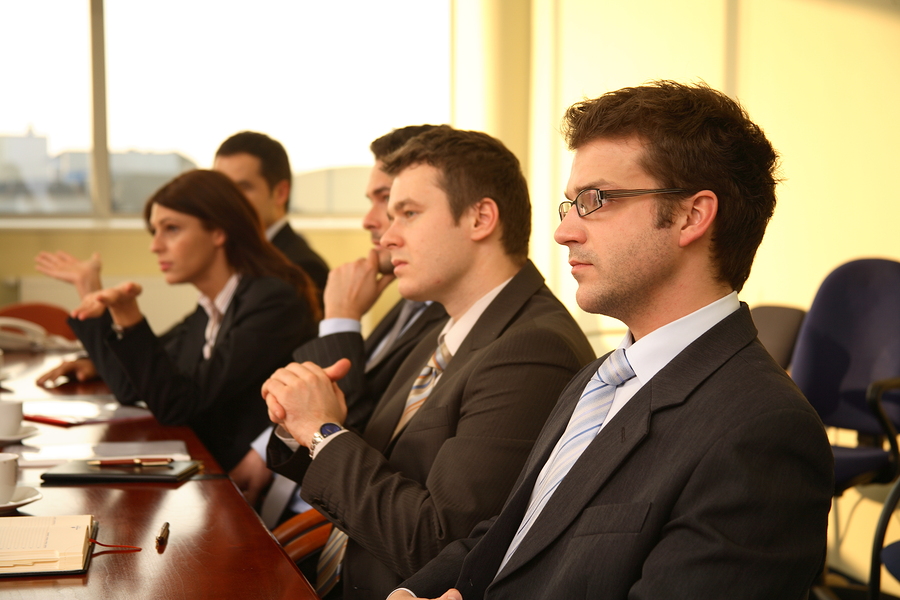 Handling real estate transactions and zoning regulations requires a comprehensive understanding of local, state, and federal law. If you are buying or selling land or facilities in New Jersey, we can draft or review your transaction to ensure that your business is receiving what it thinks it bargained for. If you have a land use issue or another regulatory concern, our attorneys can negotiate or, if the need arises, litigate on your behalf.  Land use issues can impact your businesses ability to conduct its operations, display signage, restrict its potential expansion, and many other aspects of its operations.
Mergers and Acquisitions
Mergers and acquisitions (M&A) can occur regardless of market conditions.  However, in times of economic turmoil they can be especially prevalent as businesses often consolidate to cut costs and better leverage assets.  Our attorneys can represent a broad array of M&A transactions, including:
Acquiring companies or divisions of companies.
Selling portions or divisions of a business.
Partnership interests.
Restructuring.
Cash deals.
Taking a business private.
Investment banking matters.
We work with clients of all sizes and experience levels: we tailor our approach to suit your business' needs.
Sale of a Closely Held Business & Resolution of Disputes
It is perhaps the American dream, or at least the entrepreneurial dream, to start a business from scratch and build it up until it is so successful that the larger institutional players take notice and perhaps make an offer to buy the company.  While some entrepreneurs would reject that notion out of hand, such action only emphasizes the need for impartial and objective legal advice.
If you do choose to sell your closely held business, meticulous planning is essential.  A thoroughly considered transaction is likely to take some steps to preserve the continuity of management. Such action can prevent a hostile takeover, or prevent the business from being sold or transferred to outsiders who may not share the same goals as the former owner.  Additionally, our business attorneys can structure the transfer in such a way that the financial interests of the former owner are protected.
Thorough planning and a clear buy-sell agreement for your closely held business can help provide peace of mind for you and your family should unexpected events take you away from your company.  A Jayson Law Group attorney can assist you with this and other transactional matters.
Litigators Represent Your Company in Business Disputes
While businesses typically attempt to resolve or settle matters prior to engaging in the litigation process, sometimes litigating a matter cannot be avoided. While business & commercial litigation can be time-consuming and expensive, the Jayson Law Group is committed to providing value for your legal expenditures.  To help control legal costs, our attorneys always seek consensus and agreement — but never at the expense of your essential business interests.  In situations where a compromise cannot be reached, we develop a well-honed legal strategy that is likely to achieve your goals in either the Law Division or Special Civil Part of the New Jersey Superior Court, or in federal court.
New Jersey Attorneys Draft Non-Competes and Handle Employee Disputes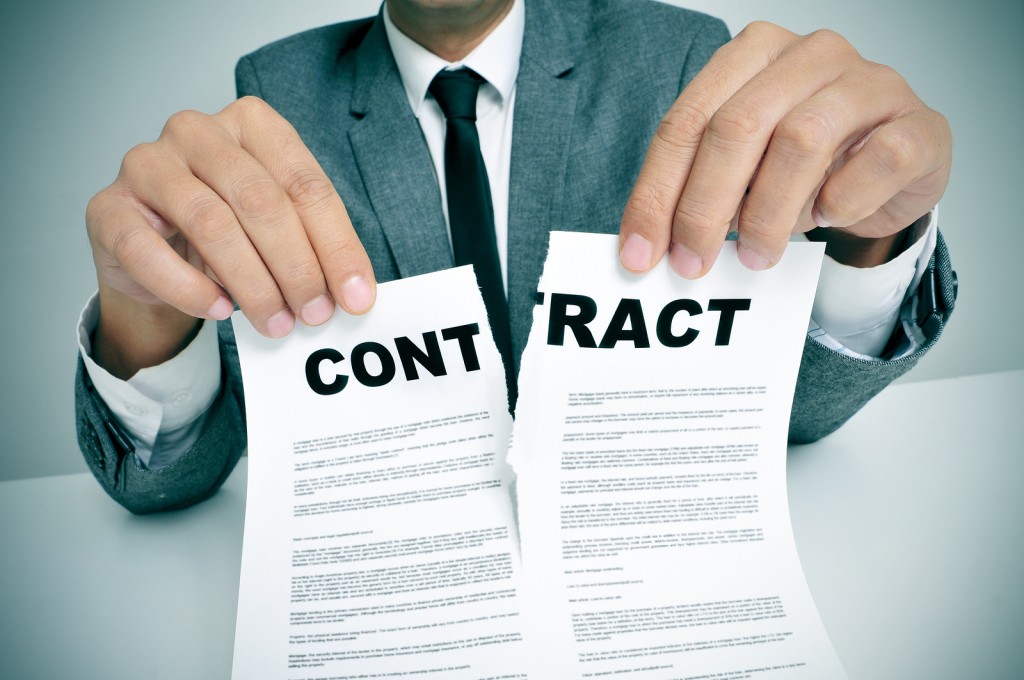 While an employer and employee typically start off on good terms and with high hopes for a long and fruitful relationship, business relationships do not always work out as intended. Sometimes personalities can clash, the job isn't what the employee expected, or the employer is dissatisfied with the new hire.
Regarding these potential problems, confidentiality agreements and non-compete agreements can be an essential element in protecting your business.  For example, although restrictions on trade are typically disfavored, New Jersey courts will enforce non-compete agreements — but the agreements must be reasonable.
Generally speaking, the reasonableness requirement is applied to the geographic scope of the restriction the duration of the agreement.  To be enforceable under New Jersey's three-pronged reasonableness test, the plaintiff employer must prove that there is a legitimate business interest, that the restriction does not cause an undue hardship, and that the restriction does not violate public interest.
Our attorneys have experience crafting a variety of non-compete agreements.  Alternately, if you already have a non-compete agreement, we can help evaluate its reasonableness as enforced by the New Jersey courts.
In other cases, when employment relationships do not work out, sometimes the employee may perceive certain actions or statements to be discriminatory in nature, or even to constitute harassment.  Our firm can investigate the circumstances surrounding these allegations.  If they are unfounded, we can defend your company's name and reputation from the significant damage an allegation of this type can inflict.
Put Our Business Law Experience to Work for You
Regardless of your business law concerns, our attorneys strive to handle all matters promptly, professionally, and strategically. Our law practice is dedicated to providing legal representation for companies and corporations that matches their needs and goals.  To see if our legal services would be a good match for your business, call us at (908) 258-0621 or contact us online today.
Looking for a business attorney in Newark? Our legal team has worked in the area for years, providing comprehensive legal services to business clients of all sizes. Here's a small sample of the practice areas we can help your company with in the near future:
Regardless of your business situation, our firm has the tools necessary to address your concerns in a cost-effective manner that still meets your primary goals and timetable for completion. You're a busy person. Your business needs to function at your speed to sustain success. The Jayson Law Group LLC can help it do just that.