Disclaimer: Steven A. Jayson, Esq. has joined the Law Offices of Alan Ackerman located at 1719 Route 10 East, Suite 106, Parsippany, New Jersey 07054. He can still be reached by calling (908) 258-0621 or filling out the contact form on this website.
By joining the Law Offices of Alan Ackerman, Steven A. Jayson, Esq. is able to continue to offer clients the same services at the Jayson Law Group, but now backed by over 40 years of legal experience.
The attorney of The Jayson Law Group LLC are dedicated providing trusted and reliable legal advice to New Jersey LLCs, partnerships, and corporations. We can work with a broad array of  businesses ranging from emerging start-up company to large, institutional . As always, The Jayson Law group LLC remains committed to providing strategic legal representation to our clients in all legal matters and concerns.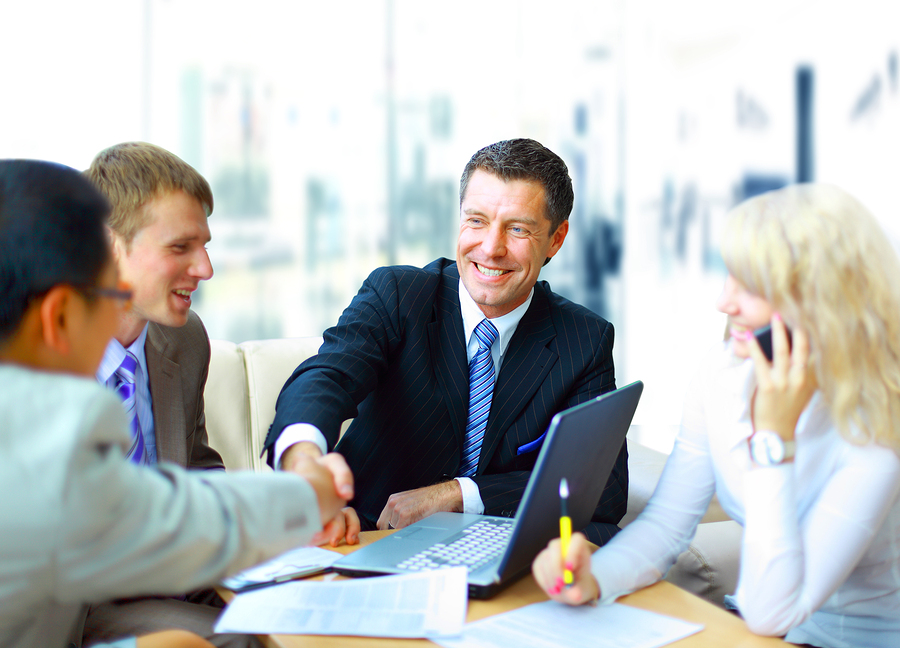 Our Lawyer Offers Focused Legal Guidance for Businesses in Irvington and Beyond
New Jersey is rarely considered to be a particularly business-friendly state. However its high population density and close proximity to the major cities of New York and Philadelphia make the state attractive to many companies. However companies with a presence or that do business in New Jersey must be aware of New Jersey's laws and regulations. For instance, New Jersey is home to one of the most stringent and expansive Consumer Fraud statutes in the nation. In certain circumstances a company can be subject to penalties and the consumer can be entitled to treble damages. Companies should also be on notice of federal regulatory regimes including the Consumer Financial Protection Bureau (CFPB), Occupational Safety and Health Administration (OSHA), National Highway Traffic Safety Administration (NHTSA), Equal Opportunity Employment Commission (EEOC), and Consumer Product Safety Commission (CPSC).
The experienced attorneys of The Jayson Law Group LLC can handle regulatory, transactional matters, and litigation for your Millburn company. Investing in your business by eliminating potential uncertainties and legal concerns can save money in the long-run and prevent disruptions to business.
Corporate Representation for Your Business
Regardless of your business' individualized goals, The Jayson Law Group LLC's attorney will listen attentively to better understand emerging or current legal concerns. Regardless of whether your company needs help with a regulatory matter, transactional work or a lawsuit, you can always expect the following when working with our firm:
Responsive communication – Many attorneys can be difficult to contact or speak with. The Jayson Law Group LLC provides your company with essential updates quickly and explains the situation concisely.
Experienced representation – Experience provides us the ability to understand the big picture and additional collateral concerns. Working with an experienced attorney can give you peace of mind.
Professionalism – News of actions by a company or corporation can spread across social media networks extremely rapidly. Therefore we always make efforts to explain our client's position to the public.
Our corporate attorneys can assist and guide all businesses with their legal issues and concerns.
A Broad Array of Commercial Practice Areas
The Jayson Law Group LLC is proud of its broad array of commercial practice areas. When you work with our firm you can rest assured that should a new matter arise, you are likely to be able to continue working with the law firm you have grown to trust.  Transactional, regulatory and and litigation matters The Jayson Law Group handles includes:
Contract drafting – Review of your contracts by an experienced attorney can identify potential areas of uncertainty or problems. We are experienced in drafting contracts for a number of industries and can take a flexible approach to meet your needs and requirements.
Zoning and regulatory requirements – Many local governments enact land use restrictions that may prohibit commercial use of the property or limit the types of activities that can be performed. We can advise you of any concerns and advocate for a variance or other change.
Formation or dissolution of a business – Starting a new business often can result in unforeseen liability unless your corporate structure protects your personal assets. Startegic consideration must also be made when winding up a business so as to minimize tax liability and resolve outstanding obligations
Commercial litigation – While it is typically better to reach a settlement, litigation can sometimes be the only means to enforce your company's rights.
Business succession planning – A business succession plan can protect the company that you have worked your entire life building. A business succession plan is often an essential part of a comprehensive estate plan.
Creditors' Rights – Extending credit to a business or individual is an act of trust. When that trust is broken, your company can be left in a vulnerable financial position. We can enforce your rights as a creditor and work to recover your assets.
The Jayson Law Group LLC can represent your Maplewood, New Jersey partnership, corporation or LLC in  a broad array of legal matters. For your business' confidential legal consultation, call the Jayson Law Group at 908-258-0621 or contact us online.