Disclaimer: Steven A. Jayson, Esq. has joined the Law Offices of Alan Ackerman located at 1719 Route 10 East, Suite 106, Parsippany, New Jersey 07054. He can still be reached by calling (908) 258-0621 or filling out the contact form on this website.
By joining the Law Offices of Alan Ackerman, Steven A. Jayson, Esq. is able to continue to offer clients the same services at the Jayson Law Group, but now backed by over 40 years of legal experience.
This guide is provided as a starting point into the necessary steps in forming a New Jersey start-up and the options and incentives available to technology start-ups in the state. While your tech start-up may qualify for other more broad-based programs and services, the scope of this guide is to focus on those resources and incentives that are only available to technology start-ups.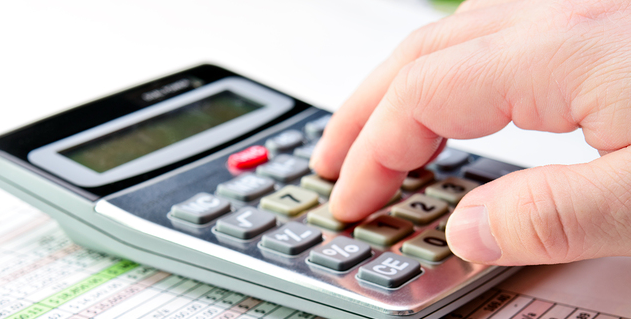 While we hope that this information can guide you, it is prudent to seek the advice of an experienced business attorney and accountant prior to making any decisions or taking action. Experienced business development professionals can help you understand how these programs can help your start-up gain its footing.
Technology Start-up Company Regulatory Checklist
Forming a start-up company is a technical legal process that is often best handled by an experienced business attorney. While there are many other aspects to planning a successful start-up, this checklist will focus on the legal and regulatory requirements New Jersey businesses face. An experienced attorney can provide guidance related to the organization of the business, registration of the business, required local permits and ordinances, business licenses and certifications, employment disputes, New Jersey insurance requirements, succession planning, and many other business concerns.

The legal form of your business entity
In New Jersey a business may be organized as a sole proprietorship, a partnership, a corporation, a limited liability company (LLC), or a limited liability partnership (LLP). Businesses operated as a sole proprietorship or general partnership do not require registration at the state level, though it is advisable, unless a trade name will be used. A trade name, often expressed as doing business as (d/b/a), requires registration in the county where the business is situated. For statewide protection your company must register in each of the 21 counties of New Jersey.
Many, if not most, growing businesses soon outgrow the forgoing methods of organization because personal and business liability is commingled. If you wish to organize your business as a corporation, a limited liability company (LLC), or a limited liability partnership (LLP) you must Register a New Business Entity with the Division of Commercial Recording, New Jersey Department of Treasury.

Registration for tax purposes
The New Jersey Division of Revenue requires that all businesses register for tax and employer purposes regardless if the business will have employees or engage in business that requires the collection of state sales tax. New Jersey has streamlined its process and registration will also allow your company to arrange for taxes, New Jersey unemployment insurance (UI), and disability. Depending on the form of your business, you also may need to obtain a Federal Employer Identification Number (FEIN).

Compliance with New Jersey business licensing and certification
Certain types of businesses, including technology start-ups, may require a license, certification, or the company to register with the state. Licensing requirements may attach due to the type of business, the business' potential environmental impact, for construction, or for safety.

Compliance with county, city, township or municipality regulations and permits
Regulatory compliance cannot be satisfied without inquiring with local officials regarding zoning, local regulations, and local permits. Working with an attorney experienced in business development and local regulatory requirements can greatly expedite the inquiry and compliance process.

Establish a data use & privacy policy and a plan if your systems are compromised
The use and control of digital personal data has received a great deal of attention on the heels of the rise of big data. For consumer-facing ventures, policies and plans for these issues are essential. Establishing a policy at the outside can establish expectations for what your product or service can and cannot do with user submitted information. This can foreclose some potential questions of legal liability at the outset. Furthermore, in an era where data breaches are seemingly commonplace, having a policy that details the use, protection, and potential corrective actions the company will take in the event of a data breach can make the difference between an adroit handling of the issue and a fatal blow to your emerging company.
Resources Available for Tech Start-ups in New Jersey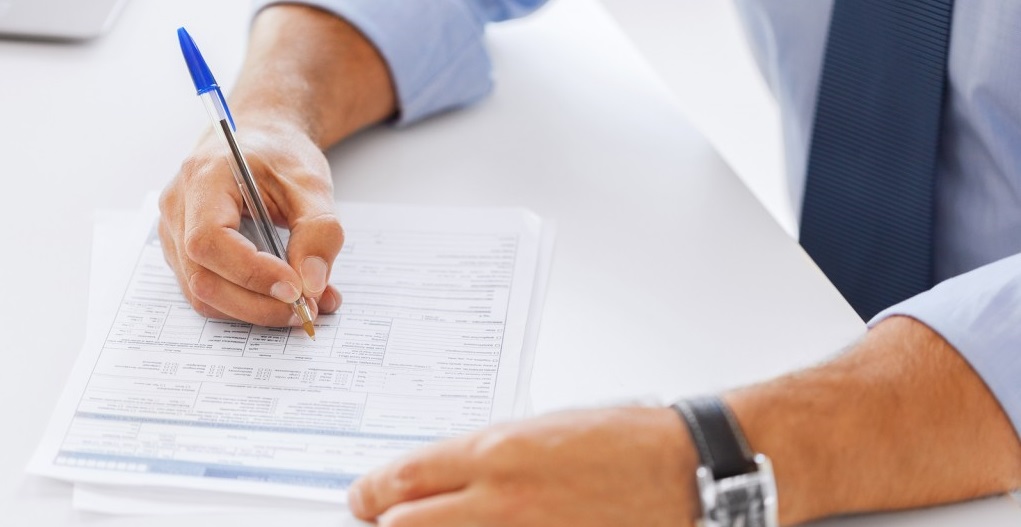 To encourage the growth of New Jersey's economy and its continued leadership in technological development, the state makes a wealth of resources available to technology start-ups. Many of these resources are provided through public-private partnerships involving state universities such as Rutgers, New Jersey Institute of Technology (NJIT), & Rowan, economic development agencies, and private companies. However, when working with many of these organizations, agencies and companies, it is prudent to have a trusted attorney who solely represents the interests of your business and not the incubator, investment group, or other organization. Understanding that attorneys employed by some of these organizations may have considerations other than your start-up is one of the first steps in taking a sophisticated approach to protecting and growing your business. A selection of the resources available to technology start-ups include:
New Jersey Big Data Alliance (NJBDA) – The NJBDA is focused on training the next generation of data analysts to handle the deluge of data made available through a proliferation of big data. This alliance is focused on leveraging the public and private resources in the state to improve competitiveness of data-based research in New Jersey. More information is available at Rutgers page for the NJBDA.
NJIT Enterprise Development Center (EDC)– The EDC at NJIT has resulted in over 85 successful businesses. The EDC is reserved for start-ups and early-stage for-profit entities that have existed for less than four years and are, or projected to, earn a significant portion of its revenue through a novel, proprietary technology. EDC also administers a revolving loan fund (RLF) for EDC companies. More information is available at the NJIT EDC.
NJIT Procurement Technical Assistance Center (PTAC) – The Center provides assistance to small companies who are interesting in marketing and selling their products to the local, state, or federal government. Assistance includes market research, identifying product or service codes (PSC/FSC), registration (SAM), matching company products to governmental purchases, guidance regarding federal acquisition (FARS, DFARS), solicitation review, and certification. More information is available at the NJIT PTAC.
New Jersey Economic Development Authority (NJ EDA) – Is a state government organization that offers an array of services to tech start-ups and other entrepreneurial ventures. Programs offered by NJ DA include financing solutions, clean energy incentives and loans, real estate development for research facilities, incubation options at Commercialization Center for Innovative Technologies (CCIT) and the New Jersey Small Business Development Centers (NJSBDC), micro-lending to small businesses, tax incentives and more.
New Jersey Business Incubation Network (NJBIN) – NJBIN offers affordable workspaces, office services, professional training, mentoring, and networking services to client companies. Furthermore, client companies can receive assistance with businesses planning, financial modeling and planning, sales and marketing, and raising capital. More information is available at NJBIN's website.
New Jersey Entrepreneurs Forum (NJEF) – NJEF is now a private peer entrepreneurial networking associate that was spun –off from the State of New Jersey. NJEF hosts forums for entrepreneurs and enterprises, venture fairs, and business plan competitions.
New Jersey Technology Council (NJTC) – An organization that provides business support, networking opportunities, information, advocacy to technology start-ups and established tech companies. More information is available from the NJTC.
Rutgers Sustainable Energy Working Group (SEWG) — SEWG is organized to coordinate and communicate research and outreach activities at the New Jersey Agricultural Experiment Station (NJAES) in the bioenergy arena. More information is available at the Rutgers bioenergy website.
Small Business Innovation Research (SBIR) – Part of the federal government, SBIR is charged with directing and administering the Small Business Innovation Research program. This program can provide competitive grants to emerging technology companies and innovative businesses.
Venture Association of New Jersey (VANJ) – This organization offers monthly meetings regarding early-stage financing. The organization also offers an Elevator Pitch Olympics and an Entrepreneur's Expo. More information is available at VANJ.
The State of New Jersey along with a number of private organizations constantly expands  and refines the resources offered to entrepreneurs and tech start-ups in the state. As such, we frequently review and update this guide based on our continued research and client feedback. We encourage you to contact The Jayson Law Group at 908-768-3633
Tax Credits for New Jersey Tech Start-ups

The State of New Jersey offers generous tax incentives to businesses that create full-time well-paying jobs in the state or those companies in emerging technological areas that are particularly desirable to the growth and development of the state. In fact, in 2013 alone, more than 290 companies and corporations – including Amazon.com, Inc., Caduceus, Inc., Lockheed Martin, and Panasonic Corp. — utilized business development programs and tax incentives to create or retain nearly 80,000 jobs. Your tech start-up should be prepared to leverage these same resources so as to speed its growth. While some of these programs are focused on assisting the start-up directly, others are intended to attract investors to New Jersey tech firms and innovative businesses, including your company.  A selection of tax credit and incentive programs include:

Grow New Jersey Assistance Tax Credit — P.L. 2011, c. 149, effective January 5, 2012.  (Form 320)
This tax credit provides $5,000 per  year per a qualified full time employee for a period of 10 years. An additional $3,000 credit per  year per an employee may be available if the industry is one deemed desirable by the EDA, within walking distance or short-run shuttle service from a public transit facility, creates full time jobs with a salary greater than the average in New Jersey or the entity is availing itself of section 2 of P.L.2007, c.346 (Urban Transit Hub Tax Credit Program)
The total tax credit shall not exceed not exceed the lesser of one tenth the capital investment or $4,000,000.
The eligibility requirements are:
The business must make a minimum of a $20,000,000 capital investment in a qualified business facility.
The business must create or retain at least 100 full-time positions of employment. These positions must provide employee health benefits under a group health plan.
The positions must be in an industry recognized by the Economic Development Authority as desirable for New Jersey.
The capital investment from the award of tax credits and the retention and creation of eligible positions has been determined to yield a net positive benefit to New Jersey.
The award of the credit must be a material factor in creating or retaining the minimum number of employees.

New Jobs Investment Tax Credit — P.L. 1993, c.170, P.L. 2002, c.40, N.J.S.A. 54:10A-5.4  et seq., N.J.A.C. 18:7-3.22.  See 37 N.J.R. 1895(b) (May 16, 2005.) (Form 304)
This incentive is available for investments into the construction of new or the expansion and renovation of existing business facilities. This tax credit can provide credit for up to 50% of the Corporation Business Tax liability which is attributable to and the direct result of the taxpayer's investment. However, the credit may not reduce tax liability below state statutory minimums.
For a start-up or other emerging company, to be eligible, the investment must create at least 5 new jobs that meet or exceed the median annual compensation requirement for the relevant year. The job must be provided to a New Jersey resident who is not of a familial relation to the investor. The positions created must be regular, permanent, and would not exist but for the investment.
New investment is eligible for this program if the average value of all real and tangible personal property within the State of New Jersey has appreciated over its previous yearly valuation.

Research and Development Tax Credit –P.L. 1993, c.175, N.J.S.A. 54:10A-5.24.  N.J.A.C.  18:7-3.23. (Form 306)
This credit provides a tax credit of 10% of the excess qualified research expenses over a base amount, plus 10% of the basic research payments.
For filings on or after January 1, 2012, the credits that are applied to your tax liability cannot result in a reduction below the statutory minimum. But, If the research credit cannot be applied because of tax liability limitations, it may be carried forward for either 7 or 15 years.
Qualified research can qualify or qualified performed in-house can also qualify if it is performed for a trade or business purpose. Qualified research  includes scientific experimentation or engineering activities designed to aid in the development of a new or improved product, process, technique, formula, invention, or computer software programs held for sale, lease, or license, or used by the taxpayer in a trade or business

Small New Jersey-Based High Technology Business Investment Tax Credit — P.L. 1997, c.349; N.J.S.A. 54:10A-5.28 to 30.  (Form 308)
The business making the investment is allocated a tax credit of 10% of the amount invested, up to $500,000. The credit may not exceed 50% of the taxpayer's total tax liability nor may it reduce tax liability below statutory minimums. With exceptions, the unused portion of the credit may be carried over for 15 years.
This tax credit is intended to encourage large, well-established corporations to invest in small and emerging New Jersey-based high-technology businesses. The goal is to provide the funding that these start-ups and need to finance research, development, and pilot-scale manufacturing processes. Eligible small New Jersey-based high-technology businesses have the following characteristics:
A corporation that is doing business, employing or owning capital or property, or maintaining an office, in New Jersey.
Has qualified research expenses incurred from R&D or pilot manufacturing processes performed in the State of New Jersey.
The business has less than 225 employees.
75% of the business' employees are located in New Jersey.

New Jersey Angel Investor Tax Credit Program — P. L. 2013, c. 14
This program is administered through the New Jersey Economic Development Authority. There is a non-refundable application fee of $500 for investments of less than $50,000 and a fee of $1,000 for investments over $50,000. If approved for an investment greater than $50,000, there is an approval fee in the amount of the greater of 5% of the amount of the tax credit or $2,500.  However, the application fee is credited toward the approval fee.
This tax credit provides incentives for angel investors to invest in an emerging technology start-up located in New Jersey.
For an emerging tech company to be eligible it must:
Employ fewer than 225 employees with a minimum of 75% of working in New Jersey
Do business, employ or own capital or property, or maintain an office in New Jersey
Furthermore, the business must engage in a minimum of one of the following activities in New Jersey:
Incurs qualified research expenses in the State
Conducts pilot scale manufacturing in the State
Commercializes a product or service involving: Advanced Computing, Advanced Materials, Biotechnology, Electronic Devices, Information Technology, Life Sciences, Medical Devices, Mobile Communications, and Renewable Energy Technology.
Incentive Programs for New Jersey Tech Start-ups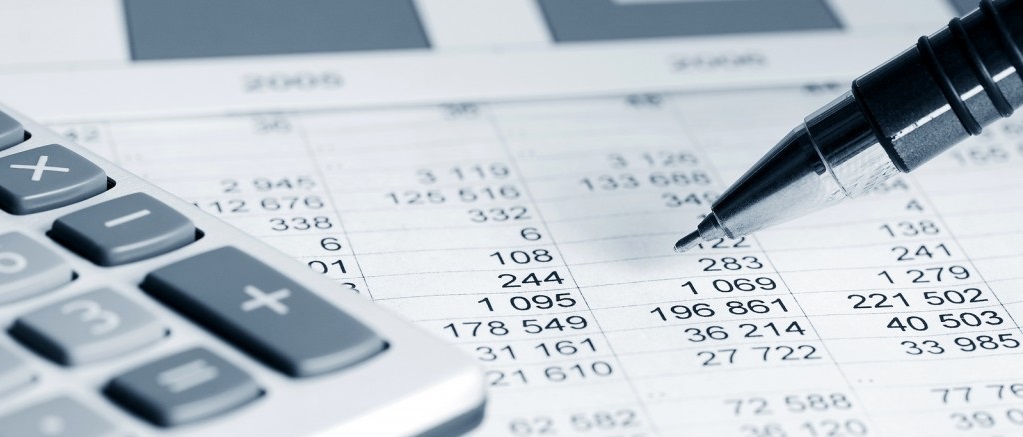 The State of New Jersey, through its agencies and the NJ EDA, provides an array of incentives targeted at new or expanding technology companies. These incentives can provide funding or other resources to your start-up.

CBT Tax Benefit Certificate Transfer Program — P.L. 1997, c.334, P.L. 1999, c.140, P.L.  2004, c.65, P.L. 2009, c. 90, N.J.S.A. 34:1B-7.42a et seq.
This incentive program allows an emerging technology company or biotechnology company to surrender unused research and development tax credits to another corporate taxpayer in the state. These unused tax credits may be transferred for private financial assistance provided by the corporate business to the emerging technology company. The maximum amount of tax incentive benefits that may be surrendered under the program is $15 million.
For a technology or biotechnology company to be eligible for this program:
The company cannot have demonstrated a positive net income in the previous two years.
More than 50% of the company's ownership and control must be independent from another corporation that has shown a net operating profit over the past two years.
The financial assistance provided must be, at minimum, 80% of the amount of the tax benefit surrendered.
As per N.J.S.A. 54:10A-5.24aa, the purchaser of the tax benefit certificate is required to attach the certificate to any return the taxpayer must file.

Business Employment Incentive Grant — P.L. 1996, c.26, P.L. 2003, c. 166, N.J.S.A.  34:1B-124 et seq.  N.J.S.A. 34:1B-129, N.J.S.A. 34:1B-118.
This is a grant that is administered and awarded by the New Jersey Economic Development Authority. This grant can provide funds to qualifying companies who can create a certain number of jobs.
Businesses that are eligible for this grant have a project that will create at least 25 eligible positions or 10 eligible positions if it is an advanced computing firm, an environmental technology business, or a medical device technology company.

Technology Business Tax Credit Certificate Transfer Program
Technology and biotechnology companies that are developing a product or service, but are not currently realizing a profit may utilize this program to transform net operating losses and R&D tax credits into capital. Net operating losses and Research & Development tax credits can be surrendered for no less than 80% of their value for up to $15 million in benefits for a business. There is an application fee of $2,500 for this program.
To be eligible the company must:
Be a technology or biotechnology company.
Have less than 225 employees.
Operate with a net loss.

Edison Innovation Fund
The Edison Innovation Fund is administered by the NJ EDA. It is the umbrella for an array of programs and funds intended for emerging technology, biotechnology, and clean energy companies.
Edison Innovation Green Growth Fund (EIGGF) – Tech companies that have achieved proof of concept or successful independent beta testing of a Class I renewable energy product may be eligible for debt financing of up to $1 million subject to a 1:1 matching requirement.
Edison Innovation Angel Growth Fund – Technology firms with angel investors and a minimum of 12 months trailing commercial revenues of $500,000 may qualify for no more than $250,000 in debt financing for hiring, product rollout, or marketing & sales. A 2:1 matching requirement applies.
Edison Innovation Venture Capital Growth Fund – VC-backed technology firms with a minimum of 12 months trailing commercial revenues of $500,000 may qualify for up to $1 million in subordinated convertible debt financing. A 1:1 matching requirement applies.
Edison Innovation Growth Stars Fund — Technology firms with angel investors or VC-backing with a minimum of 12 months trailing commercial revenues of $2,000,000 may qualify for no more than $500,000 in debt financing for hiring, product rollout, or marketing & sales. A 1:1 matching requirement applies.
Edison Innovation Clean Energy Manufacturing Fund – Two separate programs are available under this program umbrella to New Jersey manufacturers of class I renewable energy products and technologies in the identification of the manufacturing site and to speed the site's procurement, design and regulatory diligence. The second program makes up to $3 million available, in the form of a loan, for the improvement or construction of a facility.
Leasing and Virtual Office Space for Tech Start-ups

Start-up tech companies in New Jersey have a broad array of options when seeking office space or identifying a site for manufacturing or research purposes. In the early stages, some companies choose to utilize virtual office space. There are many commercial providers of virtual office space throughout the state.
Qualifying emerging technology companies may also avail themselves of the development assistance provided by the NJ EDA. The NJ EDA provides qualifying companies with opportunities and resources through Edison Innovation Zones and leases space at each of its three technology centers.
New Jersey Taking Care of Business Site Evaluator
This online tool provides valuable insight into the environmental, economic growth potential, planning and workforce demographic data for business location selection purposes. The site evaluator tool is available online.
EDA Tech Leasing Opportunities located at Edison Innovation Zones
Innovation Zones are technology neighborhoods. These zones are collaboratively managed by the NJ EDA and other state agencies. Financial incentives are available to those tech companies that locate in one of these technology centers in Newark, New Brunswick, or Camden. Companies located in a Edison Innovation zone may be eligible for programs like the Statewide loan pool, the Technology Business Tax Certificate Transfer Program, and the benefits of the Technology Center.
Camden Innovation Zone – One mile outside of Philadelphia, the Camden Innovation Zone is bounded in the north by the Ben Franklin Bridge, in the South by Chestnut Street, in the East by I-676, and in the West by the Delaware River.
Newark Innovation Zone – At just over 10 miles outside of New York City, the Newark Innovation Zone is close to a hub of innovation. The Zone is extremely close to NJIT and Rutgers.
Greater New Brunswick Innovation Zone – This innovation zone is strategically located in the center of the state in the New Brunswick and North Brunswick area.
The innovation zones provide resources, space and other benefits. However, they are but one of the many options available to emerging companies in the state. Discussing your goals and plans with an experienced business attorney can help you understand the full breadth of your options